Life coaching can be described as the practice aimed at assisting clients to decide and attain personal goals. Life coaches get motivation from disciplines such as psychology, sociology, mentoring, career counseling and adult development. A life coach therefore deals with people who are healthy and who have plans to have their lives changed in the positive direction. Let us briefly look at how to become a life coach.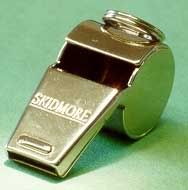 It is possible to find a potential person who however does not know how to become a life coach. The first step for such a person is to decide on which type of life coaching he or she want to practice. He or she may specialize in areas of life coaching such as careers, business, family, environmental impact, leadership, relationships, spirituality, time management, weight management, wellness, self awareness and retirement amongst others. One should analyze his or her strengths and consider what he or she will offer to the clients.
One should then get trained on the area of his or her specialization. He or she can do this by attending seminars, forums, or classes on life coaching. This can be done physically in one's locality or even online. One will be in a position to directly interact with other life coaches and also understand the benefits and challenges of the career. For exact information, one can consult the International Association of Coaching or International Coach Federation.
It is important for an aspiring life coach to seek for advice from other experienced life coaches. One will in a position to know why and how they began, and if they enjoy the career. After completing the life coaching course, one should seek to be accredited. Though this may not be a requirement by law, it is very vital. Majority of the clients may not trust life coaches who do not have credentials. Thus being certified enables one to improve his or her professional reputation.